Lilly Bits O' Heaven - Angelic Shichon Puppies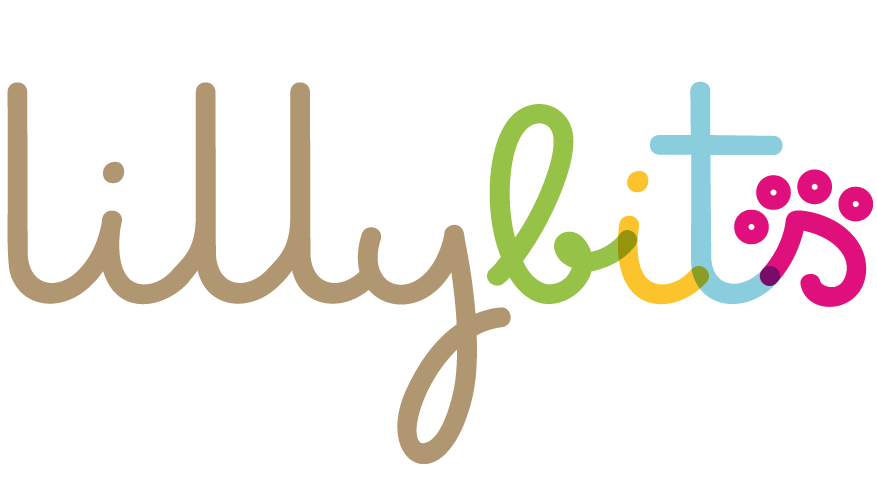 The Shichon Before & After - Coat Changes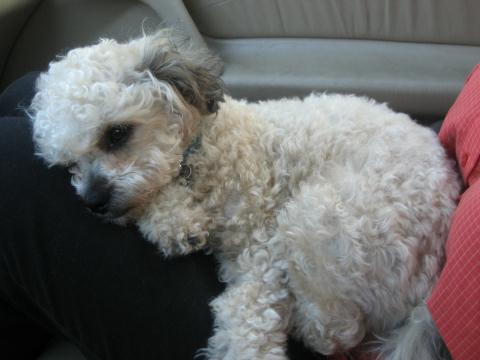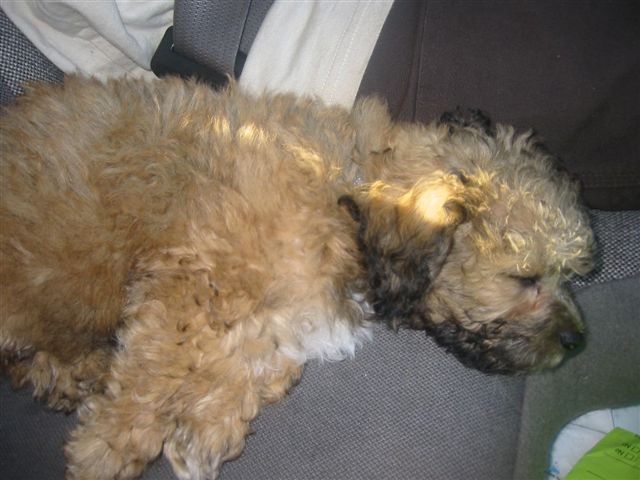 Shichon's are known for their beautiful non shedding coats.  Shichons come in glamour curls, luxurious waves or bunny soft and straight. A shichon coat  requires regular grooming and gives them their popular Teddy Bear looks.  Shichon coats often change as they get older. We have a compiled a few examples of how these beautiful Shichons can change before our eyes.

The picture on the left  is Maggie as a puppy, she was a fawn color with a white tuxedo chest, black ears, mask and tail. Her coat was fluffy with some wave. The picture on the right is Maggie as an adult. She is a beautiful champagne color, she kept her black ears and tail, but her mask is gone. Her hair is very curly as an adult.  Funny, both pictures are of Maggie riding in cars.  What can we say? She loves a road trip.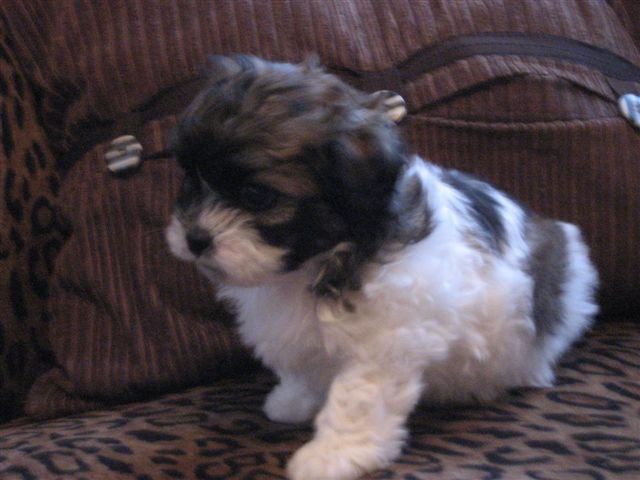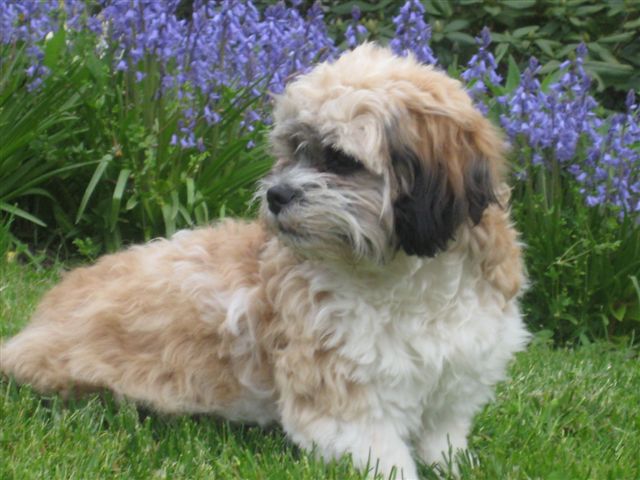 The picture on the left is Griffin as a puppy, He was a brown and white with black tips.  His coat was bunny soft with a slight wave. The picture on the right is Griffin as a young adult. He has kept some his black tipping. His texture is still bunny soft with a little wave. His color is now a coppery gold.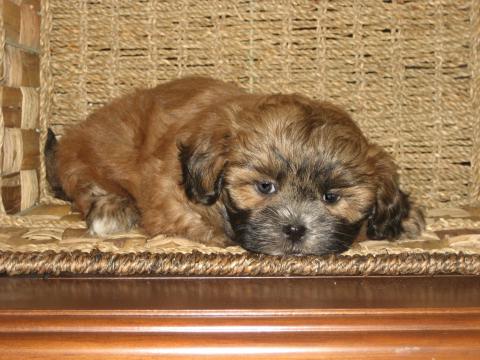 The picture on the left is Fergus as a puppy, He was an auburn brown with a black mask and ears.  His coat was straight and thick. The picture on the right is Fergus as an adult.  His black mask is gone but his black tipped ears are still there. Forget Teddy Bear coat - his is a lion's coat. I got to babysit him recently for his family and his coat is amazing! He went from auburn brown to a beautiful golden color with red tones.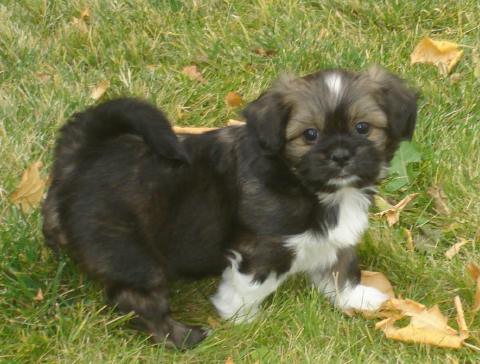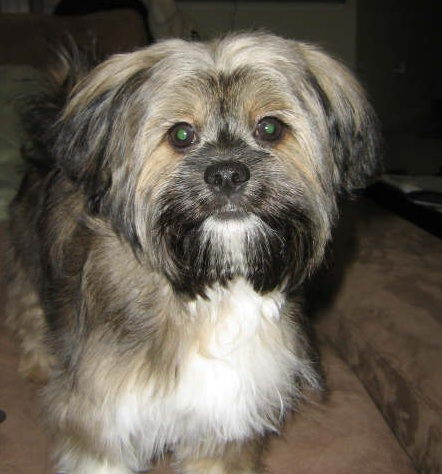 The picture on the left is Spencer as a puppy.  Spencer was a tan color with dark brown/black tips and a striking white tuxedo chest.  The picture on the right is Spencer as an adult.  His black tips are still there but slightly faded, he kept his tuxedo chest, black mask and tips. What a handsome boy. He is an example of straight soft coat.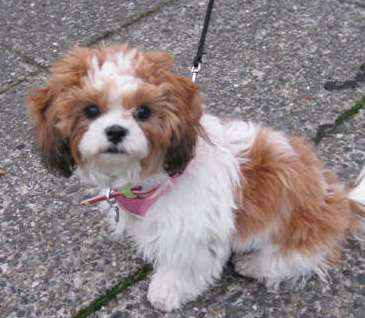 The picture on the left is Lola as an eight week old puppy - she was a soft auburn with definite brown tones but as she got older her coat came in a more vibrant red!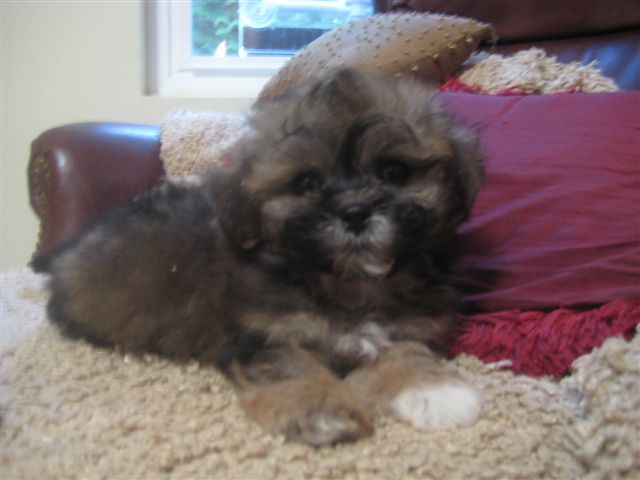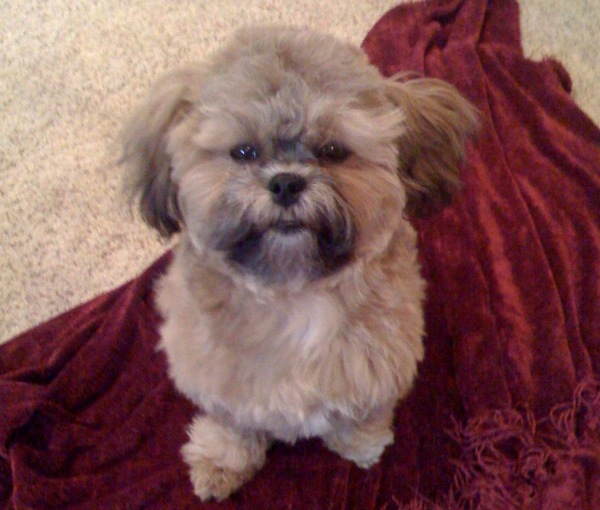 This is Molly Brown. Molly's picture on the  left is as a 9 week old puppy. She was tan with lots of black tipping. Now see Molly on the right at 7 months old, she has already lost the black tipping on the back and legs but kept some of  the mask and  ears. Her white tuxedo chest is still apparent but definitely presents  a more blended appearance.   Molly has a straight coat with a slight wave.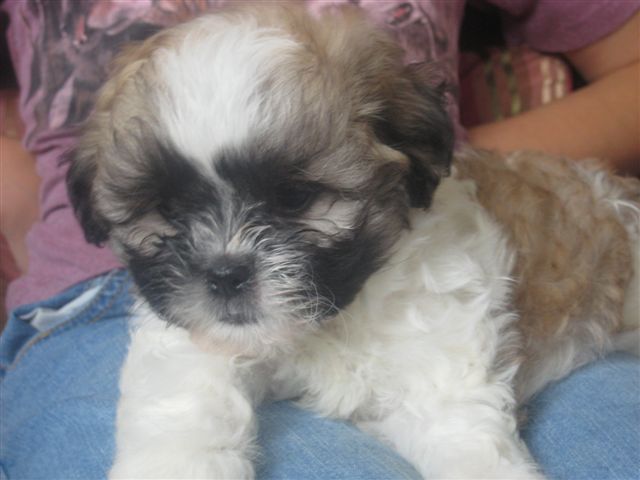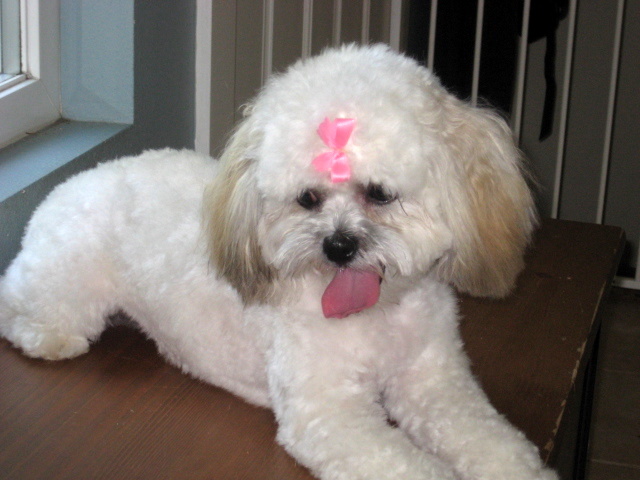 Lana as a puppy on the left. She had a gold mask, black tipping on her face and a gold saddle on her back at eight weeks old. The picture on the right is just before Lana's first birthday.  She came back to LillyBits to get a comfy summer clip - when she grows in there is still some gold on her back and her ears are colorful. We think she is  beautiful and a perfect example of a more dramatic color change.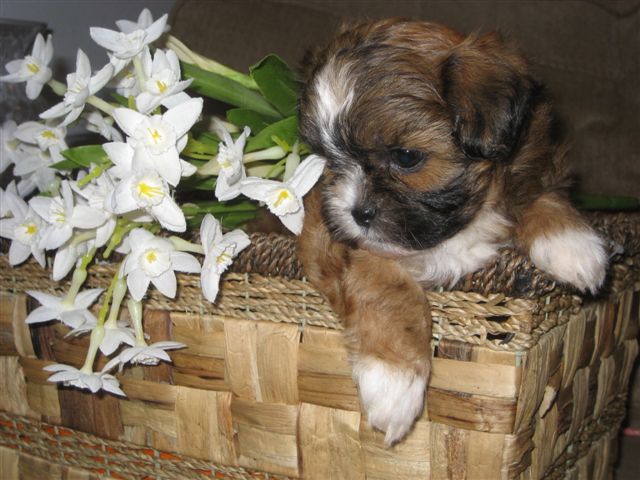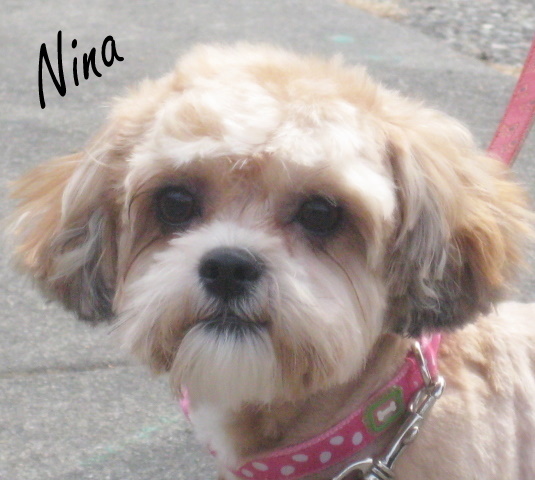 This is Nina on the left as a puppy from my first litter ever!  She had a cute white blaze and white tipped paws with a black highlights.  She is now a stawberry blonde as an adult. Her black tips faded but are still visible on her ears.  The white blaze has blended in but the tuxedo chest is more apparent but not pictured.